SEAT WAREHOUSE LLC, will accept orders via this web site, by telephone or fax. We do accept all major credit cards. Orders will not be processed until payment in full is received. We do not accept COD orders.
SHIPPING POLICY
Our FAST & FREE Delivery Policy is only for the lower 48 Continental United States. Since SEAT WAREHOUSE LLC, is centrally located in the Midwest (Indiana) plus we promptly ship most items the next business day UPS Ground means you will receive your seat product purchase FAST ! (usually in 2-5 business days)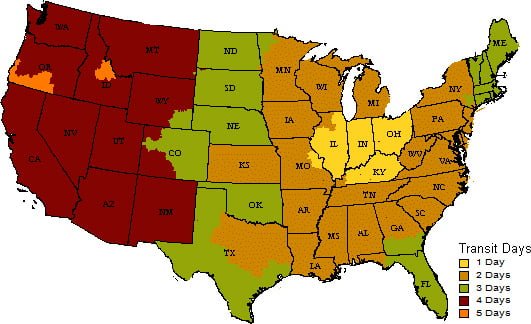 SHIPPING DAMAGE and SHORTAGES
Please inspect your packages upon delivery. It is the buyer's responsibility to check all received orders for damage prior to acceptance from the carrier. Always check for any concealed damage too. Any products damaged in transit is the responsibility of the carrier and a damage claim should be filed with the carrier. Any delay in filing a claim with the carrier may result in a loss to the buyer.
If you have a shortage please call or email SEAT WAREHOUSE LLC as soon as possible to report a claim.
RETURN & REFUND POLICY
SEAT WAREHOUSE LLC, is liquidating all inventory. ALL SALES FINAL. NO REFUNDS, NO RETURNS, NO REPLACEMENTS WILL BE AVAILABLE FOR ALL SALES STARTING 10/16/2020.
WARRANTY
Any new in the box seats, suspensions and accessories will be covered by the original manufacturer's limited 90 day warranty. If an item fails during the warranty period it will be replaced or repaired at our discretion. We will follow the guidance of the original manufacturer's warranty policy.  Labor and shipping not included.
LEGAL STATUS
The buyer is solely responsible, not SEAT WAREHOUSE LLC, to determine the use of this product in each application. It is the buyer's ( installer ) responsibility to insure that the seats and accessories are proper for the fitness and use in this application. Use of common sense and strict adherence to all safety procedures is required to be safe from injury or death. Always check and allow for adequate head room for the operator during rough terrain operating in cab and open ROPS applications.
By placing an order with SEAT WAREHOUSE LLC, the buyer represents that he/she is of legal age to receive the products ordered and that the products will only be used in a legal and lawful manner in accordance with all applicable federal, state and local laws and regulations. Any liability and/or damage resulting from misuse and/or unlawful use of any of the products that we offer is that of the buyer, not SEAT WAREHOUSE LLC.
INFORMATION & PRICING DISCLAIMER
SEAT WAREHOUSE LLC, strives to give you accurate content, including product information, policies, pricing and visual displays. Policies, pricing, and item availability are subject to change without notice. Prices displayed are subject to final approval at the time of order fulfillment. While SEAT WAREHOUSE LLC, tries in good faith to make sure that the information displayed is accurate, they are not responsible for typographical errors or technical inaccuracies. SEAT WAREHOUSE LLC, reserves the right under its product improvement policy to change construction and/or design detail ( as made by the manufacturer ) of the products reflected in this online catalog and to furnish when so altered without reference to specifications used herein. All products and prices are subject to change without notice.